Features
Once a user has selected a primary address (during the sign up process), he has the possibility of adding secondary address(es).
A reminder that addresses from any EVM compatible chain can be added.
The primary address is used to connect and log in to the platform while secondary address(es) are used to link all of the user's owned NFTs. Note that it is possible to create as many secondary addresses as needed.

To add secondary addresses:
Go to Manage Secondary Addresses (under your Primary address)
Check that your ZooGamesID is matching
Select your wallet
In the wallet pop up window make sure to untick your primary address if already selected
Tick all secondary addresses you would like to link to your ZooGamesID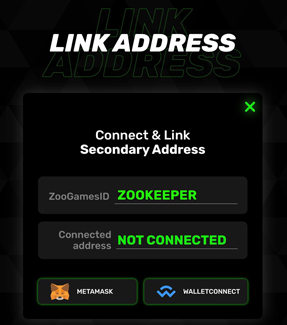 The account page shows more details from the user such as:
Avatar
Leaderboard ranking (coming soon)
ZooGames birthday
Guild (coming soon)
Most importantly, it displays all user's assets from all addresses registered under his ZooGamesID. This includes ZooGenes, ZooBoosters and ZooElixirs from whatever chain they are stored.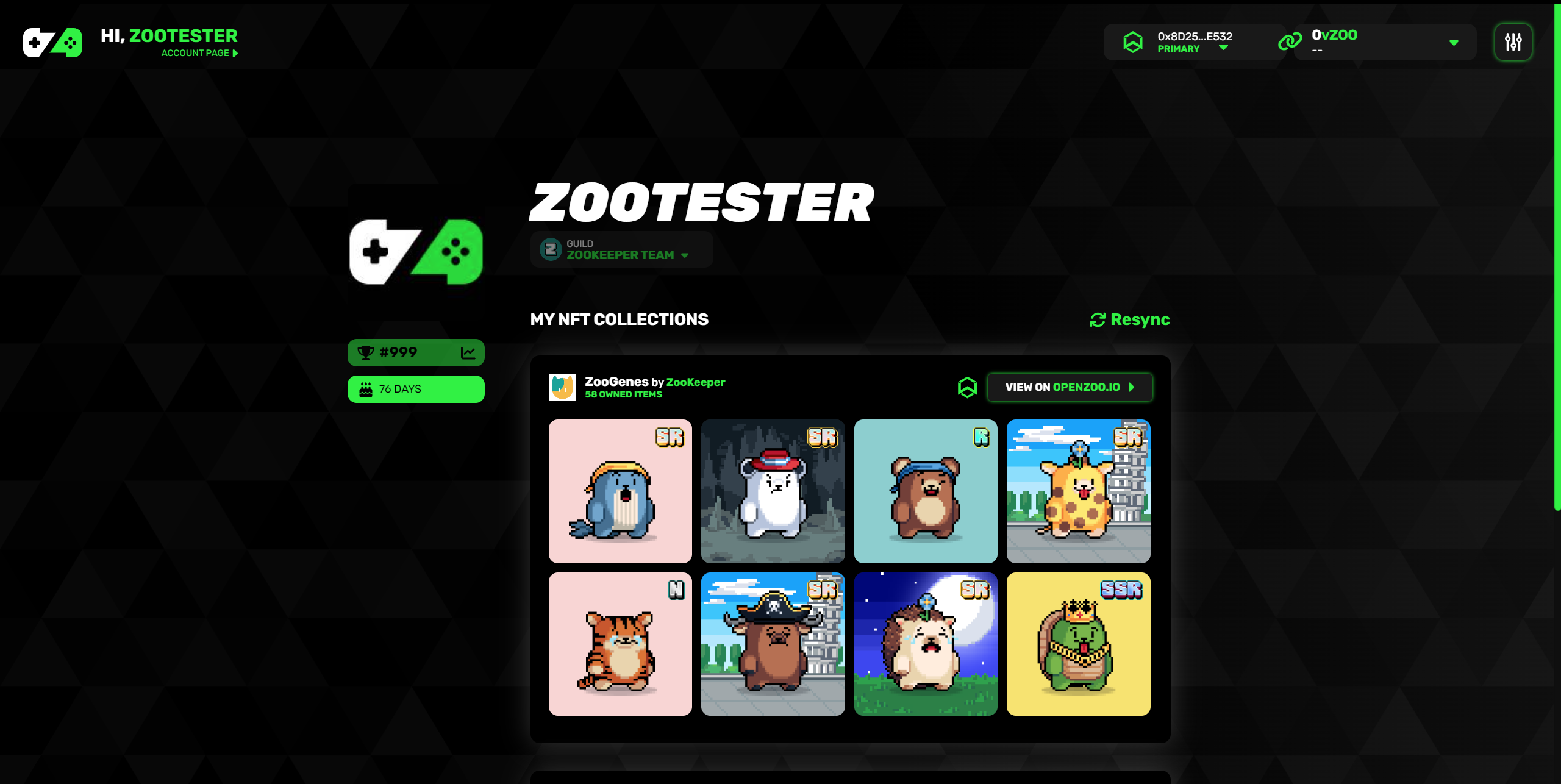 Coming Soon
Coming Soon
Coming Soon